in the media
I have a lot of fun with the llamas and it's always nice to be able to share their achievements with the public. Here is just a tiny selection of some of the most memorable things we have been up to lately! I warn you.....we pop up everywhere!
Simply Knitting Magazine
Immediate Media Company Ltd Issue 129, February 2015
A flattering double page article by Judy Darley. Billed as the UK's No.1 knitting magazine, we were lucky enough to have had a feature written about us - how I spin and knit the llamas' fibre and how I fundraised by selling knitted llamas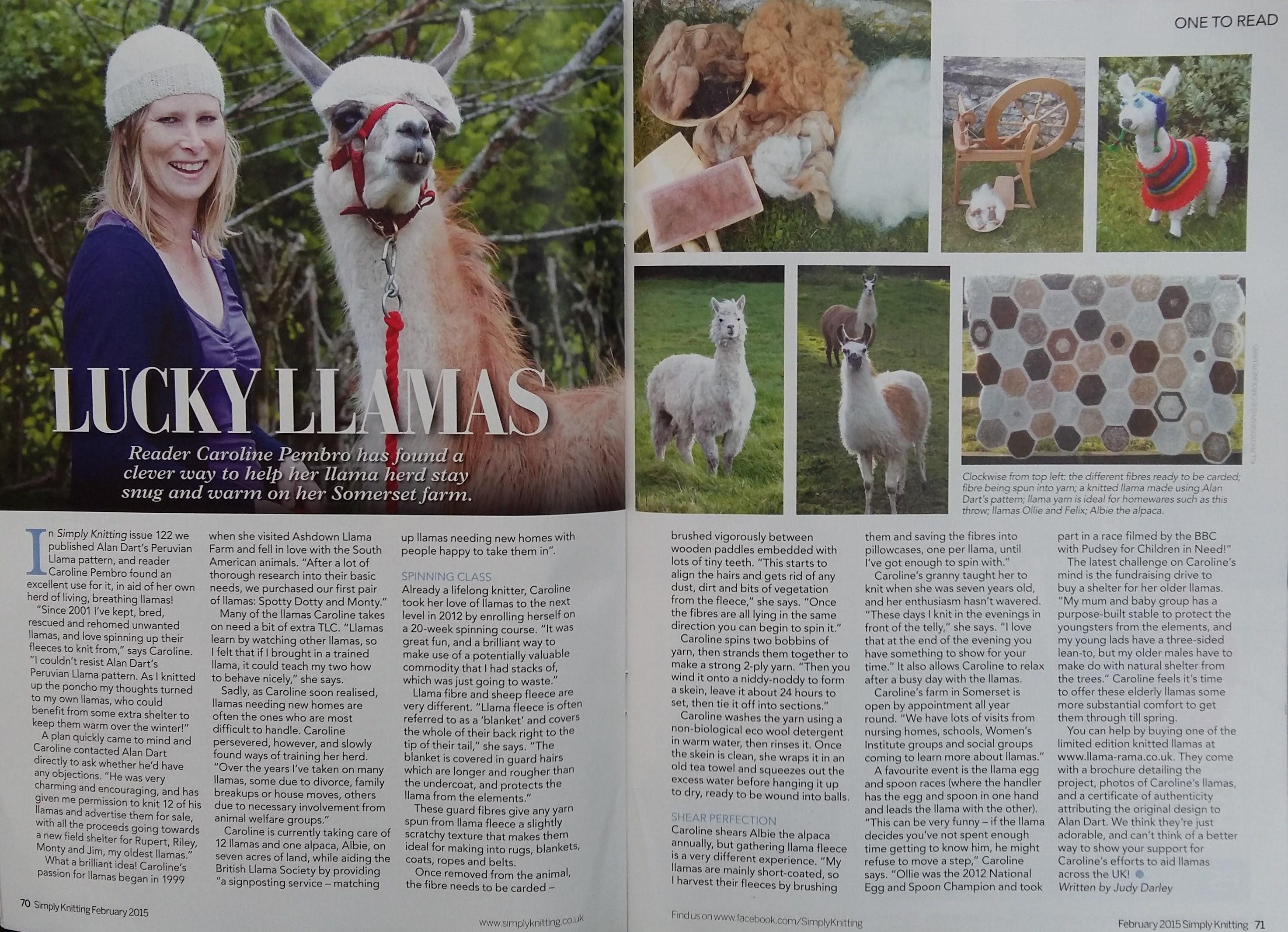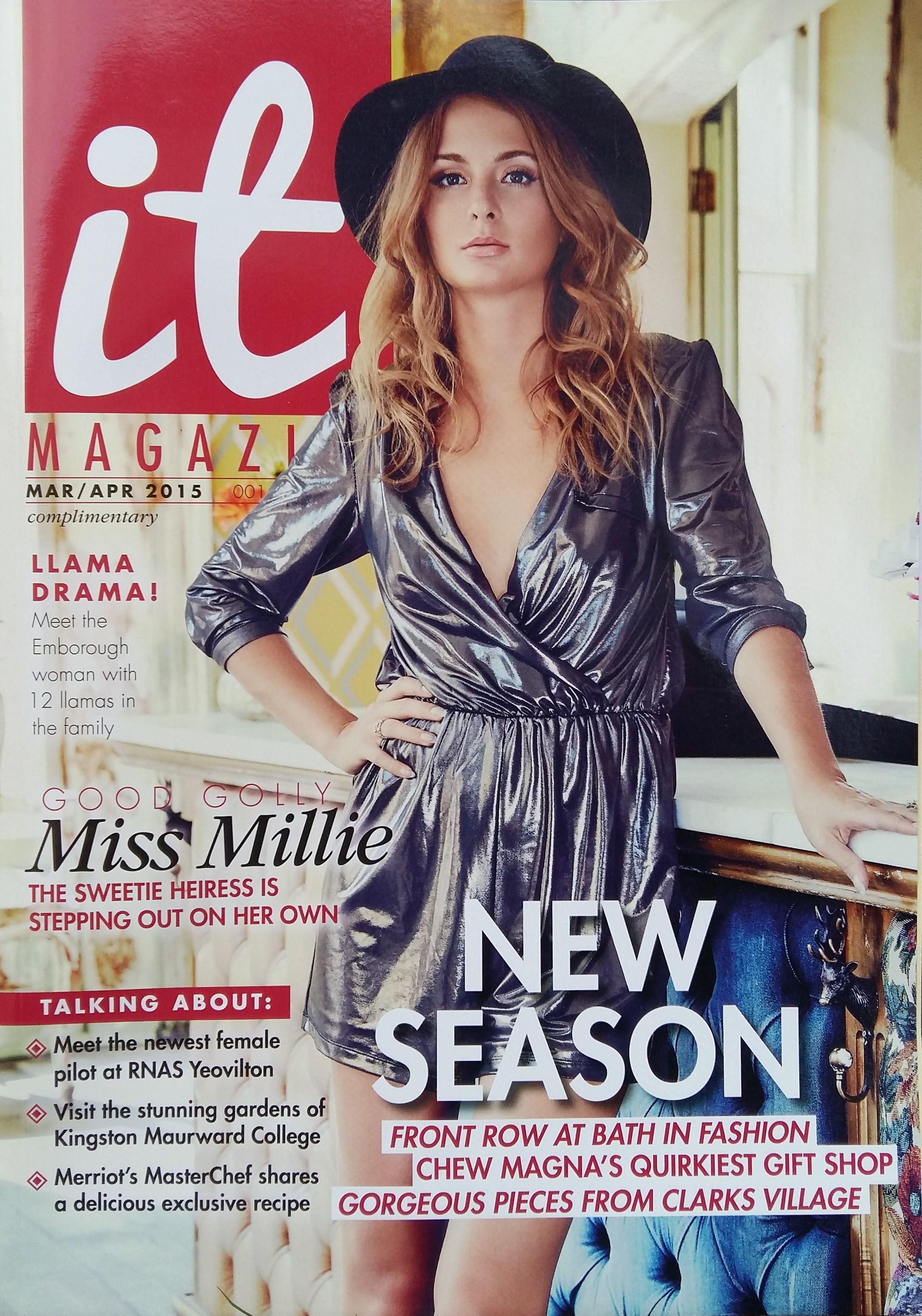 It MagazineLocal World Issue 1, March/April 2015
A lovely double page article by Maxine Irving in a magazine whose aim is to, "bring you stories about the lives of some of the most interesting women in Somerset" in this case though, I think it was the llamas that were interesting, rather than the owner!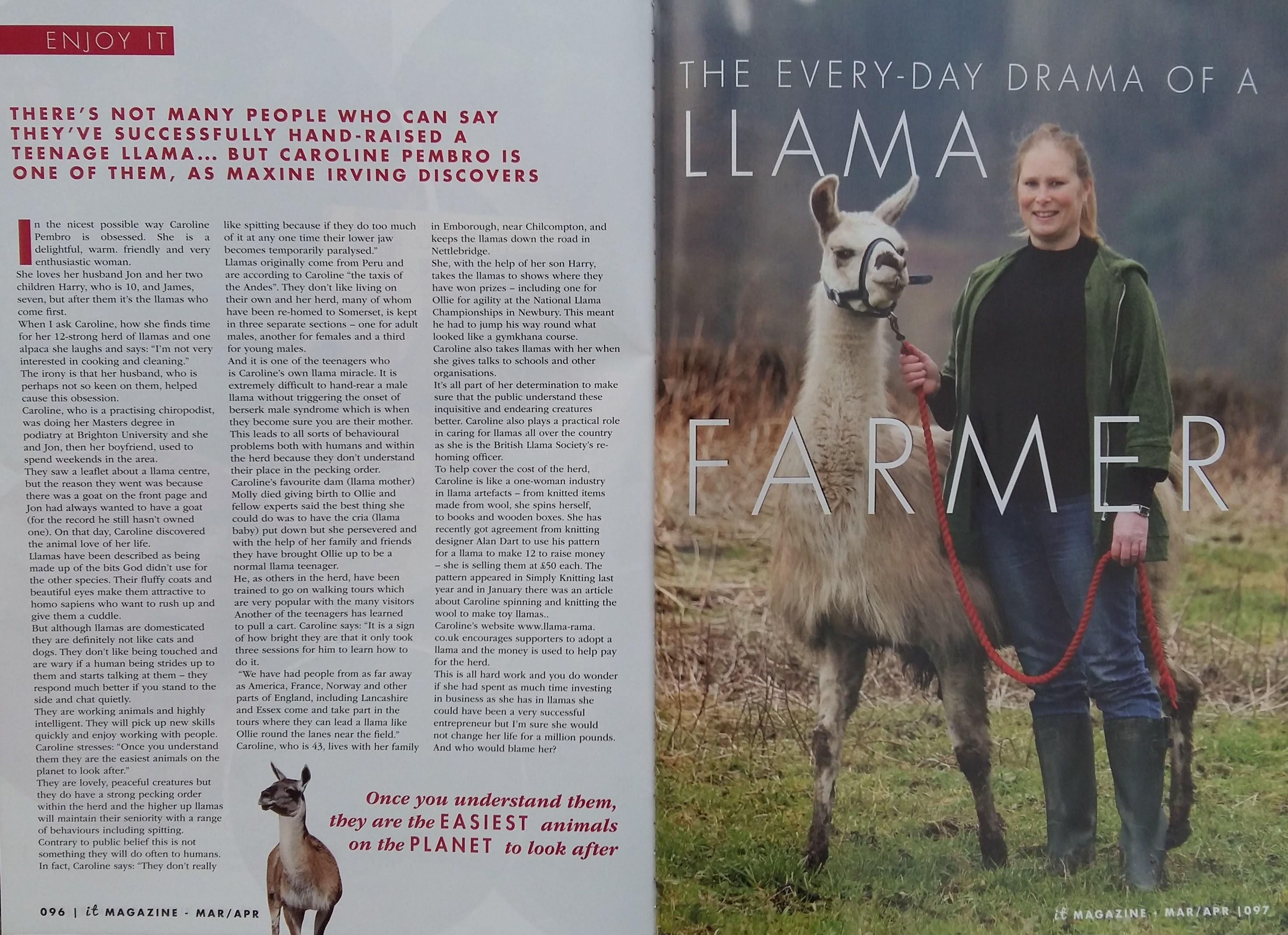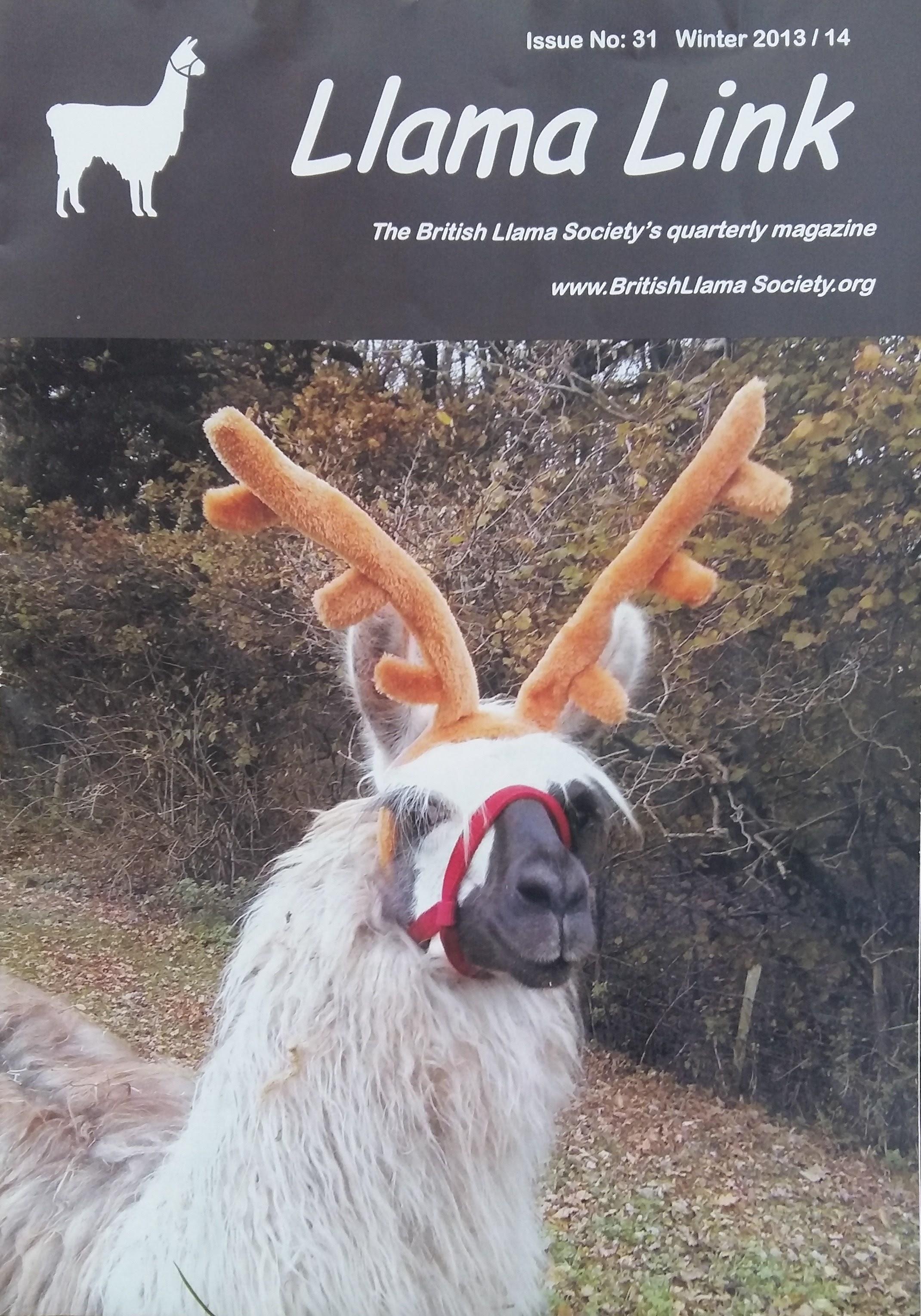 Llama Link Magazine
British Llama Society Issue 31, Winter 2013/14
Here's our very own Eric, on the front of the British Llama Society's quarterly magazine... modelling the very latest in llama headwear. (If you want to pretend to be a reindeer for Christmas!