Learning with llamas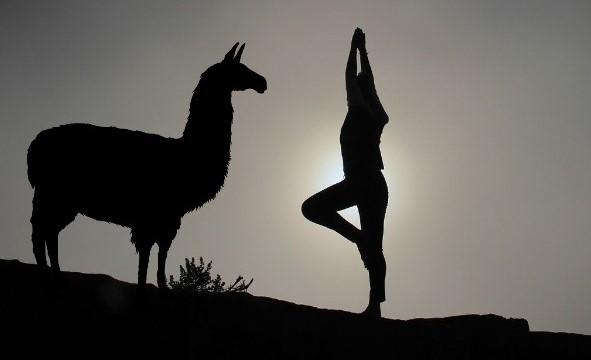 Since our initial collaboration with Frome Arts Festival, way back in the summer of 2011, we have enjoyed running a series of arts and crafts workshops during the summer months, using our llamas as the focal point!
Learning is way more fun when you're,
learning with llamas!
But don't panic! You don't have to love llamas to attend one of our workshops (although we can't guarantee that you won't be smitten with them by the end of the day!) If you don't want to decoupage a llama, for example - it's not a problem! Other animal forms are available, or you are even able to bring along your own item to decoupage. The only criteria is to have fun.
All course fees cover your tuition, all materials and have refreshments freely available
Workshops planned for the Summer of 2020 include:
Decoupage
Needlepunch embroidery
Llama yoga
Meditation
Photography
Drawing and Painting
Relaxation
Needle felting
lino cutting and printing
Calligraphy
More details will be released as workshop dates are set.
Please contact us if you require more information in the meantime